Stock Market Analysis
Stock Market Report: July - Week 1, 2023
The Nifty50 ended the 8-day winning streak on the last trading day of the week but still ended the week with a positive 0.71% return. Know more about model performances, leaders and laggards here.
Weekly Wrap Up

The current week was marked by mixed sentiments as the Indian stock markets ended its 8-day winning streak before profit booking set in at a new all-time high. Investors experienced a great roller coaster ride as markets continued to make new lifetime highs on a daily basis.
Equity markets started the week on a solid note, as most major indices made new highs. However, after 8 days of non-stop rallying, the buyers had to take a breather. This was seen as an opportunity for sellers, who ponced back and brought the markets down. Nifty peaked at 19,523 before experiencing a correction as investors took profits off the table. Ultimately, the Nifty50 ended the week with a gain of 0.71%, followed by the Nifty500, which outperformed with 0.79%.
The VIX, often referred to as the "fear index," experienced an uptick of 6.78% for the entire week as markets moved higher, indicating increased market uncertainty.
It is important to note that corrections are essential and considered healthy during bull runs. Therefore it is important to wait and watch if this is a healthy correction or a short-term market top.
Leaders & laggards
This week, PSU Bank, Auto and Media were the top performers. However, every other sector underperformed, primarily because of the fall on Friday.
Regarding the model performance, the Nifty Rider was the top performer for this week with a 1.41% gain, followed by Alpha Ally with a 1.05% return. On the contrary, Back Up and Quick Short underperformed with -0.45% and -0.95%, respectively.
WELCORP, or Welspun Corp, which is an Indian manufacturer of large-diameter pipes, was the top gainer for the week, returning a total of 8.31% as a part of the 'Buy High Sell Higher' model.
ENGINERSIN, or Engineers India Limited, a public sector engineering consultancy and technology licensing company, was among the top performers which returned 6.65% as a part of the 'Alpha Ally' model.
STAR, or Strides Pharma Science Ltd., an Indian pharmaceutical company that manufactures pharmaceutical products, over-the-counter drugs, and more, was among the laggards for this week with a negative return of 7.62%, as a part of the 'Buy High Sell Higher' model.
JBMA, or JBM Auto, a manufacturer of automotive components, underperformed with a return of -5.62%. This stock was a part of the 'Sector Superstars' model.

Reads on the Internet
IdeaForge almost doubles investor's money
Shares of IdeaForge debuted in Indian stock markets with a whopping 93.5% gain over the listing price. The stock opened at Rs1300, vs the issue price of Rs 638 to Rs 672 per share.
You could soon receive some additional discounts on Swiggy
HDFC Bank is all set to partner with Swiggy to come up with a new Credit Card that will offer users additional discounts and benefits.
Tata is planning to delay the listing plans of the Tata Play as the company is discussing a buyback from Temasek, who holds about 20% stake in the company.
ITC could soon demerge its hotel business
The FMCG giant ITC is planning to demerge its hotel businesses and also considering listing them separately.
Close to Rs 45,286 crores came in Indian equities
Foreign Portfolio Investors purchased equity in Indian companies for more than Rs 45,286 crores in the month of June.
---
All in all, the week had its ups and downs, much like a thrilling mountain hike. From a remarkable rally to a subsequent correction, investors witnessed a whirlwind of emotions.
However, even the bulls were in a hurry to kickstart their weekend plans, leaving a bit earlier than anticipated. So let's keep an eye on the next week and hope the bulls return refreshed and ready to charge ahead. Until then, execute your weekend plans and hope the bulls arrive on time, or there can be a…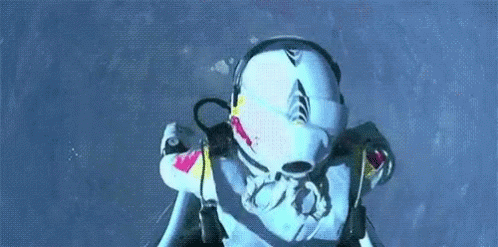 Also, if you are not subscribed to our blog, do click on the 'Subscribe' button and receive the next release straight in your inbox.