Stock Market Analysis
Stock Market Report: July- Week 4, 2023
Indian stock markets were choppy and remained sideways, with the Nifty50 trading in a narrow range of 300 points. But with the external headwinds, next week will be crucial.
Weekly Wrap Up

As the market entered the monsoon season, traders navigated challenging waters, much like experienced captains steering their ships through volatile seas. The market's performance for the entire week resembled a rain-laden sky – a sideways monsoon with bouts of volatility just like unexpected downpours.
Throughout the week, major indices displayed remarkable resilience, moving within a narrow range, not straying too far from where they set sail on Monday. The Nifty50 ended the week with a negative return of -0.54% moving within a small range of 300 points, whereas the Nifty 500 ended the week in green with a positive return of 0.23%.
Despite these shortcomings, some positive factors uplifted investors' sentiments, like the good quarterly results from multiple companies like Tata Consumer, Bajaj Finance, Axis Bank and more. Announcement of a partnership between Reliance Industries & BlackRock for setting up an AMC and the increasing popularity of SME IPOs, which has provided average listing gains of 25% since January 2022.
However, some external headwinds, like the interest rate hike by the European Central Bank and the rising inflation, did deter investors, as multiple foreign economies face a slowing pace of economic growth.
In this uncertain market voyage, patience is the anchor for investors to stay on course, waiting for clearer skies ahead. As the week drew to a close, the market seemed to whisper a subtle reminder: "The journey may be sideways, but it is during such voyages that the most seasoned sailors emerge."
Leaders & Laggards:

In the fourth week of July, Pharma, Realty, Energy, Media, Infra, Metals & PSE were some sectors that performed well, whereas the remaining underperformed.
Despite the markets remaining sideways, 'Alpha Ally' and 'High Five' were two of the top-performing models, with 1.38% and 1.16% respectively. On the contrary, 'Back Up' and 'Quick Short' were two of the underperformers with negative 1.11% and -2.74% returns.
ENGINERSIN, or Engineers India Limited, an engineering consultancy and engineering, procurement and construction company in the hydrocarbons and petrochemicals industry, was the top performer with a return of 35.21% as a part of the 'Alpha Ally' model.
TATAMTRDVR, or Tata Motors DVR, India's leading automobile manufacturer, was the next best-performing stock, with a return of 33.79%, as a part of the 'Buy High Sell Higher' model.
M&MFIN, or Mahindra & Mahindra Financial Services Limited, which is a non-banking financial company (NBFC) that serves the financing needs of the population residing in rural and semi-urban areas of India, was among the underperformers, with a negative return of 12.32%, as a part of the 'Alpha Ally' model.
CIEINDIA, or CIE Automotive India, formerly known as Mahindra CIE Automotive, is an India-based multi-technology automotive components supplier with a presence in many technologies, such as forgings, castings, stampings, and more. The stock closed the week with a negative return of -9.55%, as a part of the 'Sector Superstars' model.
Reads on the Internet:

Tata Motors to remove DVR shares from the Exchanges
After almost a decade, Tata Motors has decided to remove its DVR shares and offer 'Tata Motors' shares to the existing shareholders at a ratio of 7 shares against 10 DVR shares.
Adani Transmissions has formally changed its name to Adani Energy Solutions.
India's largest private transmission company, Adani Energy Solutions, formerly known as Adani Transmission, changed its name on Thursday, 27th July 2023.
Jio Financial Services and BlackRock announce a 50:50 joint venture.
Reliance Jio is now venturing into the asset management space (AMC) with its latest partnership with BlackRock, after its exit from India in 2018.
You can soon get a travel credit card from Adani and Visa.
Visa has entered into an agreement with the Adani Group to launch a new credit card for travellers that will benefit domestic and international travellers.
ITC Hotels stocks could be valued between Rs 15 and Rs 27.
After the demerger of ITC hotels from the ITC stock, multiple brokerage houses have forecasted the share price of ITC Hotels to be around Rs 15 and Rs 27.
---
As the week ended in consolidation, traders and investors were left hanging in their seats, anticipating the next move.

Have the markets made a short-term top? Is the consolidation going to be extended, or will there be a rally? Guessing the answer might be as good as predicting whether it will rain at 7 pm today.
With that said, it is important to drop our anchors and remain put when the markets get choppy so that once the weather clears, we set sail once more, guided by our experience and systems.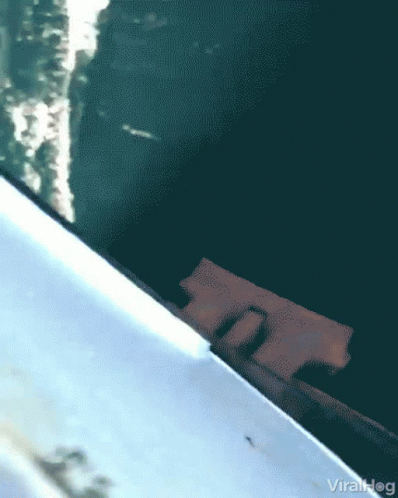 Also, click on the subscribe button and receive the next release straight in your inbox.