Stock Market Analysis
Stock Market Report: June Week 2 - 23
This was a bullish week for Indian stock markets as the Nifty closed with a gain of 1.40%. BackUp and Quick Short topped the charts, while High Five closed in the red.
This week's performance can be best described as a magnificent symphony, with each instrument (sector) playing its part in an intricate dance of economic rhythms.
The opening notes of the week set an optimistic tone as the Nifty 50 took centre stage. Like a lead guitarist, the Nifty 50 led the upmove as positive economic indicators and robust corporate earnings acted as background support, igniting a surge of enthusiasm among investors.
However, there was a subtle shift in sentiments on the weekly expiry as both Nifty Bank Nifty and Nifty50 ended the day negatively. Surprisingly, Bank Nifty underperformed the Nifty by more than 1%.
As the finale approached, the market built to a powerful climax (Upward movement), with Nifty50 and Nifty500 ending the week with 1.40% and 1.91%, respectively.
Leaders & laggards

Sectors like Pharma, FMCG & Consumption were in the lead. Meanwhile, traditional sectors, like BankNifty, Private Banks & IT underperformed.
Talking about our models, Back Up and Quick Short were two of our top performing models with 5.89% and 5.07% returns for the 2nd week of June.
On the other hand, only one of our model, High Five ended in the red with a return of -0.17%.

SAKSOFT, or Saksoft Limited is an Indian based company, which offers industry focused technology solutions. The stock returned 23.51% as a part of the 'Sector Superstars' model.
HAL, or  Hindustan Aeronautics LTD, which is also the world's oldest aerospace & defence company returned 22.86% as a part of the 'Alpha Ally' model.

KRBL, or KRBL Ltd, which is also known for the famous India Gate Basmati Rice, ended with a negative return of -5.84% as a part of the 'Alpha Ally' model.
JINDALSAW, or Jindal Saw Ltd, an Indian-based manufacturer of iron and steel pipes, closed the week with a return of -3.79% as a part of the 'Sector Superstar' model.
---
Reads on the Internet:

Apparently you could soon take a train to the US
US President Joe Biden recently mentioned his ambitious plan of building a railroad from the Pacific Ocean across the Indian Ocean.
After 17-day rally MidCap & SmallCap indices make new highs
Since  28th March, the MidCap and SmallCap indices have surged more than 20%, partly fueled by foreign inflows, as the RBI decided to pause the rate hikes.
Could Maruti's Invicto take away market share from Innova in the upcoming launch?
Indian auto manufacturer Maruti Suzuki India has officially announced its plans to introduce a new multi-purpose vehicle(MPV) called INVICTO, which will likely be unveiled in July 2023.
Another IPO lists at a premium of 37.71%
Shares of IKIO Lighting made a stellar debut on the NSE on Friday as they listed at Rs 392.5 with a premium of 37.71% or Rs 107.5 over the issue price of Rs 285.
---
After a bullish week, and a flashing upward rise on Friday, let's hope this continues till we end up with a new lifetime high. In the meantime, relax over the weekend and maybe watch a quick movie...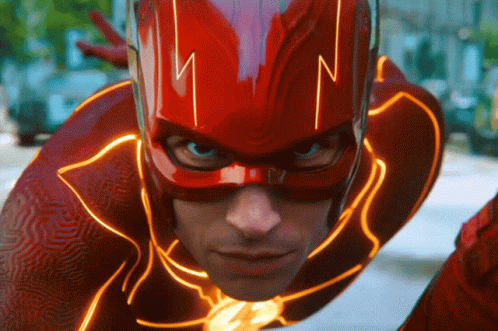 And we'll see you again next week.