Stock Market Analysis
Weekly Stock Market Report: August- Week 3, 2023
The Indian stock markets had a rough week, with the Nifty50 down by 0.76%. However, India remains strong compared to other markets.
Weekly Wrap up
Just like you need to lift up your hammer to hammer down a nail, stock markets in India behaved in a similar way. Almost every day, the Nifty50 would open with a gap down but would close higher, only to be hammered down the next day.
Overall, the Nifty50 ended the week with a negative 0.76% return.
The Nifty500 ended the week higher than the Nifty with a -0.74% return.
Global markets were a drag to our Indian markets, as the NASDAQ and S&P 500 were negative by over 2% until Thursday this week.
Followed by rising inflation across multiple countries is causing multiple problems. The Dutch economy has also been reported to have entered into a recession, with the Netherlands reporting two consecutive quarters of a negative GDP decline of 0.4% and 0.3%.
However, the Indian economy seems to be holding strong:
An SBI Research Report based on Income Tax filing shows the average middle-class income has increased from Rs 4.4 lakhs in FY12 to over Rs 13 lakhs in FY21.
Despite a weak Q2 revenue growth of Indian companies(according to a sample of 3,901 companies), which stood at 6.2%. On the other hand, net profit rose by 39%, the highest in six quarters, helped by easing input costs.
This tells us that, despite global turmoils, and internal headwinds, Indian companies are all set to take on uncertain times and stay ahead of all other global counterparts.
Leaders & Laggards:

In the third week of August, most sectors were red. However, only Nifty Media managed to stay in the green, despite a broad market selloff.
Talking about models, 'Quick Short' and 'Sector Superstars' were two of the top-performing models. With 5.44% and 0.59% returns in the third week of August.
On the contrary, 'High Five' and 'Nightcrawler' were two of the underperforming models with -1.57% and -2.15% returns in the same period.
ASHAPURMIN, or Ashapura Minechem Limited, is a mine owner and exporter of bentonite. The primary products of the Company include bentonite, bauxite, kaolin, other minerals, and iron ore. The stock was the top performer, with 31.89% returns, as a part of the 'Sector Superstars' model.
SUPREMEIND, or Supreme Industries Limited, is a company that is engaged in the manufacturing of various kinds of plastic products. The stock was the next top-performed for the week with 23.12% returns as a part of the 'Alpha Ally' model.
SUNFLAG, or Sunflag Iron and Steel Company Limited, manufactures and sells special steel rolled products, including flats, rounds, round cornered squares (RCS), HEX and coils. The stock was among the underperformed for the week, with a negative 17.03% return, as a part of the 'Sector Superstars' model.
NUCLEUS, or Nucleus Software Exports Limited, is a provider of lending and transaction banking products to the financial services industry. The stock was among the underperformers, with a negative return of 10.51%, as a part of the 'Sector Superstars' model.
Reads On The Internet:

We might not be out of the Recession woods yet.
The Dutch economy has slid into recession, as the economy declined by 0.3 per cent in the 2nd quarter after a decline of 0.4% in the first quarter, as per the Netherlands report.
The IPO market seems to be unaffected by the dip in Nifty50
Shares of Concord Biotech, an India-based R&D-driven biopharma company, also backed by the late Rakesh Jhunjhunwala, got listed with a 21.5% premium at Rs Rs 819.9, on the BSE, compared to the issue price of Rs 741.
India Shoe Manufacturer Bata is in talks with a partnership with Adidas
Share pieces of the famous Indian shoemaker, Bata, shot up by almost 6% on Thursday after news broke out of a potential discussion regarding a partnership with another industry giant Adidas.
Cello, our childhood stationary friend, has filed its IPO papers
Cello World Ltd, a leading household product maker, has filed its draft papers with SEBI to raise Rs 1,750 crore through a public issue, which will be a complete OFS (Offer For Sale).
Famous for the 'Big Short', Micheal Burry turns bearish against the US markets.
Micheal Burry, also well known for shorting the market in the 2008 crisis, has bet against the S&P, and NASDAQ, by buying Put options worth around $1.6 billion.
---
Even though a famous investor might be betting billions of dollars against the U.S. market, it is important to remember- timing and predicting the next move of the stock markets is extremely difficult and next to impossible.
Therefore it is important to stick to your long-term investing plans and continue with your investments systematically.
At the same time, remember that if there is a small correction in the markets, look at it as an opportunity to pick stocks on 'SALE' and not panic and sell your holdings at a loss.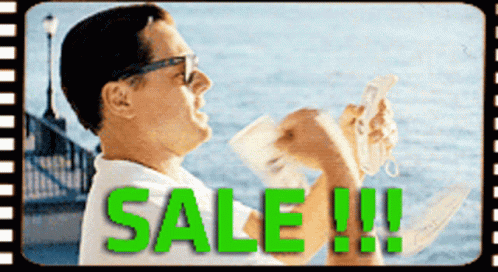 With that said, enjoy your weekend, and most importantly, don't forget to hit the subscribe button if you haven't already.