Stock Market Analysis
Weekly Stock Market Report: August- Week 2, 2023
The Indian stock market ended in red in the second week due to multiple internal and external factors. Find out the reasons, top news and more.
Picture this: You are driving a car on a hot day when the wind can't decide which direction to blow. That's exactly how the market felt this week – caught in a breeze of uncertainty. The prices seemed to flutter, neither soaring nor plummeting, but trading sideways with a bearish approach.
Over the week, the Nifty50 closed in the red with a negative return of 0.48%, whereas the Nifty 500 closed the week with a negative 0.22% return. Mostly due to Friday's fall, where the Nifty50 fell by 0.61% or by 118 points.
Multiple factors affected the market performance. To begin with, the RBI's monetary policy meeting was an important event. Investors expected a rate hike, in context to the rising inflation. However, the repo rate was kept unchanged at 6.5%, which was positive for banking stocks.
Now talking about inflation, food inflation seems to be getting out of control in certain markets, as rice prices continue to rise in multiple Asian countries, with more than a 50% rise from last year. This was a collective result of India imposing a ban on exports, followed by the dry weather in Thailand, the world's second-largest rice exporter.
Not only rice but vegetable prices have also been on the rise. After tomatoes, onion prices are expected to double to Rs 60-70 per kg by September.
All these affected the markets, which led the volatility to increase. External factors like China's economy slipping into stagflation, followed by choppy FIIs inflows, make investors jittery. This was reflected in the Index, which continued to slip downwards.
Leaders & Laggards:

In the second week of August, sectors like PSU Bank and Media outperformed, whereas the rest of them underperformed.
Despite the benchmark indices ending in red, multiple models at Investmint ended in green. 'Quick Short' and 'Alpha Ally' were the top-performing models, with 6.89% and 1.51% returns, respectively.
On the contrary, 'Buy High Sell Higher' & 'Back-Up' were two of the underperformers, with negative returns of -1.19% and -9.31%, respectively.
IRFC, or Indian Railway Finance Corporation Ltd, a financing arm of the Indian Railways, was the top-performing stock with a return of 21.95% as a part of the 'Alpha Ally' model.
ASHAPURMIN, or Ashapura Minechem Ltd, a leading multi-mineral solutions provider which makes multiple articles, from soaps to steel, energy to edible oils, metal to medicine, cement to ceramics, and more. The stock returned a total of 20.36% in the second week of August as a part of the 'Sector Superstars' model.
NUCLEUS, or Nucleus Software Exports Limited, is a company that provides lending and transaction banking products to the financial services industry. The stock was among the underperformers, with a negative return of 10.74%, as a part of the 'Sector Superstars' model.
SUNFLAG, or Sunflag Iron and Steel Company Limited, is engaged in manufacturing and selling special steel rolled products, flats, rounds, round cornered squares (RCS), HEX and coils. The stock was among the underperformers, with a negative return of 9.98%, as a part of the 'Sector Superstars' model.
Reads On The Internet:

SBI Becomes the most profitable company, overtaking Reliance Industries.
India's largest PSU bank, SBI, became the most profitable company in India in Q1FY2023-24. The total profit stood at Rs 18,736 crores, vs Reliance which was at Rs 18,258 crores.
LIC, the largest Life Insurer in India, recorded a 1,299% surge in Net Profits.
From Rs 682 crores to a whopping Rs 9,543, LIC recorded a 12x jump in profits in the Q1 of 2023, despite a drop in the number of policies sold in India.
You don't have to wait for a week to know your IPO allotment status now.
SEBI has officially reduced the IPO listing timeline from 6 to 3 days now. This will be effective from the 1st of September, 2023, and will benefit both the investors and the issuer.
Tata's Air India gets a new look- 'The Vista'- set to capture the new essence.
The new logo will be visible from December 2023 on some Air India flights (Airbus A350). Some other changes include a new website, mobile app, new digital tools, and more.
The race to the moon continues as Russia enters.
After the successful launch of India's Chandrayaan 3, Russia launched its Luna-25 on Friday, which is set to land on the Moon on the 23rd. The same day as the Chandrayaan-3.
---
As we wrap up this week with a slight downturn, it's worth reflecting on a concept that resonates deeply – change. Just like the seasons change, the stock market, too, is a realm of perpetual change. We might have experienced a continuous rise for the last couple of months, but August is a reminder that we can't predict every twist and turn.
However, we can prepare ourselves by implementing various methods like diversification, hedging, and following a systematic approach. Until next week's market exploration, stay curious, stay adaptable, and keep an eye on the lunar landing race between India's Chandrayaan-3 and Russia's Luna-25.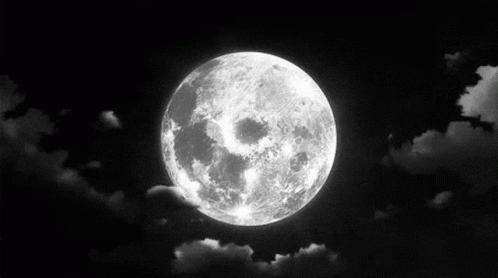 ---
Interested in reading more of such reports? Click on the Subscribe button, and receive the next release straight in your inbox.