Stock Market Analysis
Weekly Stock Market Report: September- Week 1, 2023
The Indian stock market finally turned around as Nifty50 ended the week with a gain of almost 2%.
Weekly Wrap up

'Don't try to time the stock market'
This famous saying once again proved its ground, as the Nifty50 turned around this week when most of us were thinking of another big correction in the markets. This justifies the uncertainty and the unpredictability of the stock market.
All in all,
The Nifty50 ended the week with a positive 1.98% return
Whereas the Nifty500 outperformed with a 2.42% return.
PSU stocks, especially rail stocks, are returning on track after the stellar rise of space-related stocks last week. Stocks like Railtel, IRFC, IRCON, etc., have gained over 100% in the last six months.
Fun Fact: India has the fourth largest rail network in the world. In 2023, almost 12 km of rail lines were laid daily in India.
Simultaneously, metal stocks, especially Steel manufacturing companies like Tata Steel, JSW Steel, SAIL, etc., saw a rise of more than 4-9% this week.

All these sectors together led the Nifty to continue higher for all five days of the week. On the daily charts, it looks like a fresh breakout from the channel pattern. This means that we might see a fresh all-time high soon.
Leaders & Laggards

In the first week of September, 'Buy Today Sell Tomorrow' (BTST) and 'Trending Ten' were the top performers, with 5,76% and 5.46% returns, respectively.
On the flipside, 'Sector Superstars' and 'Back Up' were the two underperformers, with a negative 0.21% and 0.95% returns.
PFC, or Power Finance Corporation Limited, which is a non-banking financial company engaged in the business of financing companies, returned 15.52% under the 'Alpha Ally' model.
WELCORP, or Welspun Corp Limited, a diameter line pipe company engaged in the business of production and coating of submerged arc welded pipes, power generation, and more, returned 11.66% in the first week of September as a part of the 'Buy High Sell Higher' model.
ELECON, or Elecon Engineering, which is engaged in the manufacture of material handling equipment, industrial geared motors, mining equipment and more, was among the underperformers with a -8.41% as a part of the 'Sector Superstars' model.
BANCOINDIA, or Banco Products (India) Limited, which is engaged in manufacturing and selling engine cooling products and sealing gaskets, was another underperforming from the 'Sector Superstar' model with a negative 6.82% return.
Reads On The Internet:

You can withdraw cash from an ATM without your debit card, but only using your UPI. India's first UPI-ATM was launched on Tuesday by Hitachi Payment Services in collaboration with the National Payments Corporation of India (NPCI)
After Zerodha's founder, Nikhil Kamath, invested in Nazara Technologies, the company received board approval to raise Rs 410 crore from SBI Mutual Fund, India's largest asset management company.
The stock of Tata Consumer slipped around 3% on Thursday after the company denied the report of it buying a 51% stake in the Namkeen & Sweets maker, Haldiram's
Alia Bhatt's clothing brand, Ed-a-Mamma, which was launched in 2020, makes kids and maternity wear, signs a joint venture with Reliance Retail Ventures Ltd for a 51% stake in the company.
Hero MotoCorp, India's leading 2-wheeler manufacturer, plans to invest an additional Rs 550 crore in Ather Energy. Hero currently holds a 33.1% stake in Ather Energy, and the additional infusion of funds comes before a potential IPO, possibly in 2024.
---
With the introduction of UPI ATMs, traditional ATM machines might soon be found in museums alongside currency notes, which are also rarely used nowadays. With UPI at every store, vendor, mall, etc., paying through cash feels like a task for most of us.
---
But subscribing to this newsletter shouldn't feel like a task to the ones who haven't subscribed yet.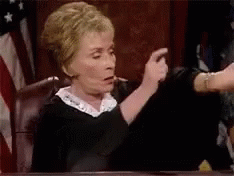 So, click on the Subscribe button quickly, and enjoy your weekend.